With Autumn arriving soon, I, along with gardeners all across the country, have been out in the crisp (and sometimes soggy) air harvesting the garden's plentiful produce. This past week it's been potatoes. Wonderful red, white, and purple beauties; a treasure hunt in every hill. With each dig of the fork I turn up miniature marvels and giant starchy wonders, and I am always amazed at how that little chunk of potato I planted so long ago in April has multiplied so much underneath the ground, hidden away from prying eyes. As a cook, I imagine the dirt covered lumps roasted beside a sizzling chicken, fried to a lovely golden colour beside a plateful of French toast and sausages, or serving as companion to the pale leek in my favourite soup. There is nothing better than fresh, organic, potatoes. Very easy and very rewarding.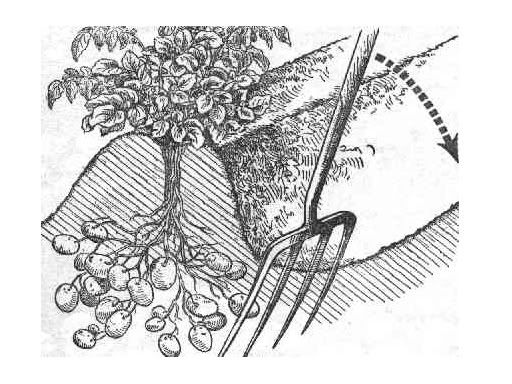 Eating local and in season seems to be the hot topic in the media today. I've read a wonderful book this summer titled
Animal, Vegetable, Miracle
by Barbara Kingsolver, that follows one family's journey to accomplish this. There are numerous reasons to follow this path; it reduces carbon emissions, supports local farmers, cuts down on pesticide use, and is much healthier for you. But I don't grow and eat my potatoes because of those reasons, though I certainly agree with them. I do it because it's what people have always done for hundreds of years and it plain old feels
right
. A hot, steamy jacket potato with a dollop of sour cream and a pat of yellow butter on my plate when the wind blows chill, and the night creeps in early. Sounds just about right to me.